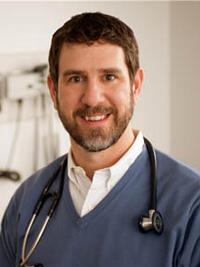 James Cunnar M.D., Medical director of DuPage Family Medicine, did his undergraduate training at the University of Notre Dame and the University of Illinois at Urbana-Champaign, receiving a Bachelor of Science degree in Biology from the University of Illinois in 1990. He completed his medical education at Southern Illinois University School of Medicine in 1994. His residency training was performed at Memorial Hospital, South Bend, Indiana, after which he became board certified in Family Practice in 1997. Dr. Cunnar's clinical interests include adolescent care, adult wellness, and diabetes. Dr. Cunnar is actively involved within the greater community of family physicians on both the national and state level. Dr. Cunnar resides in Aurora. In his free time, he enjoys spending time with his children Ben, John and Grayce, as well as gardening, all sports and music. In particular, Dr. Cunnar thoroughly enjoys attending live rock shows the smaller the venue and louder the music, the better the show!
Credits and Achievements
Diplomat of the American Board of Family Medicine
Fellow of the Academy of Family Physicians
Board of Directors for the Illinois Academy of Family Physicians 2005-8, 2011
President of the Southern Illinois University School of Medicine Alumni Board of Governors 2011-2015
2nd Vice President of the Illinois Academy of Family Physicians 2011-2012
Voted HealthTap's most compassionate doctor (Illinois) – 2011
Voted a HealthTap top family physician (Illinois) – 2011, 2012
---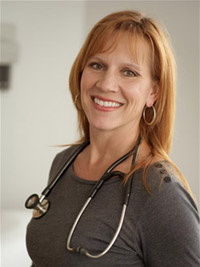 Karla Holtzman PA-C, completed her BA in Molecular, Cellular, and Developmental Biology at the University of Colorado in Boulder in 1991. Following her work at University of Colorado she received her Masters Degree from Baylor College of Medicine Physician Assistant program in December of 1994. She practiced in Houston, Texas, in Internal Medicine and Endocrinology until September of 1998. Since 1998 she has practiced primary care Family Medicine in Texas and here in Illinois. She joined DuPage Family Medicine in December of 2002. Karla has had extensive experience in the treatment of patients with Endocrine disorders as well as a complete experience in the treatment of Adult and Pediatric primary care medical disorders. She lives with her two sons, Joey and Chase in Plainfield. In her free time, Karla enjoys traveling, scrapbooking, and sports including attending baseball games, and playing baseball and basketball with her kids. She is an avid Brewers and Packers fan.