Family-Oriented Healthcare
Serving Individuals, families & seniors throughout Chicagoland.
Welcome
Finally. Chicagoland has a doctor that knows what healthcare really is about.
That's DuPage Family Medicine, a family-oriented healthcare practice located in Naperville, Illinois, serving individuals, families and seniors throughout Chicagoland for over 20 years. We invite you to learn about the unique philosophy of care that Dr. Cunnar and the rest of our staff uses as the guide to caring for our patients.
We provide a number of healthcare services and we've made it easy for you to become a new patient. We accept most major insurance plans. In addition, our Fee For Service Pricing schedule gives you the ability to estimate the cost of your office visit should you not have insurance coverage. Our FAQ link should provide answers to most common questions regarding DuPage Family Medicine. Feel free to contact us with specific inquires.
Thank you for considering DuPage Family Medicine. If you're ready for health care that puts you first, you're ready for us. Call us today at 630-778-4700 to schedule an appointment for you or your family member.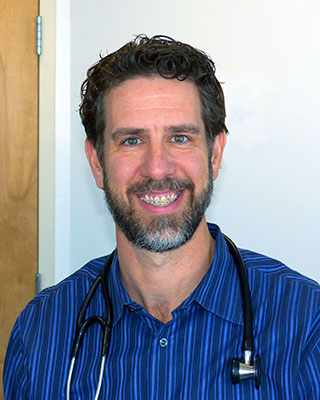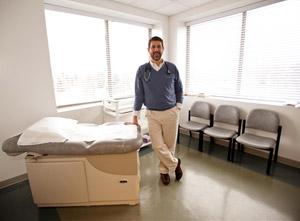 Our Practice
What is family medicine?
Family medicine is the medical specialty which provides continuing, comprehensive health care for the individual and family. It is a specialty in breadth that integrates the biological, clinical and behavioral sciences. The scope of family medicine encompasses all ages, both sexes, each organ system and every disease entity.
(1986) (2010 COD) https://www.aafp.org
DuPage Family Medicine is committed to your family and your health. Looking for a medical home can be an intimidating process. We understand how much trust is placed into patient-to-doctor relationship. We also understand that trust takes time which is why we strive to make every visit count as much as the first.
Dr. Cunnar came to DuPage Family Medicine in 1999 with an opportunity to re-build a practice that was in need of fresh leadership. Over the years, Dr. Cunnar realized that the best care was delivered when the patient and doctor have a strong, established relationship. When you need to see your physician, you should be able to see your physician, not just whoever is available. This intimate approach makes DuPage Family Medicine unique, and is evident through the loyalty of our patients.